Land of Fright™ Collection III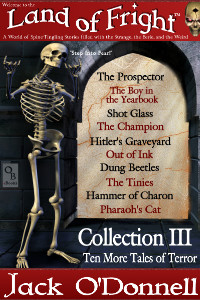 Buy Land of Fright™ Collection III on Amazon
Land of Fright™ Collection III contains Horror Short Stories #21 thru #30 from the Land of Fright™ series listed below: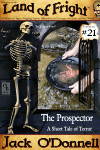 #21
The Prospector – In the 1800's, a lonely prospector finds the body parts of a woman as he pans for gold in the wilds of California.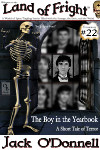 #22
The Boy in the Yearbook – Two middle-aged women are tormented by a mysterious photograph in their high school yearbook.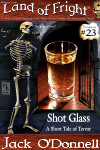 #23
Shot Glass – A man discovers the shot glasses in his great-grandfather's collection can do much more than just hold a mouthful of liquor.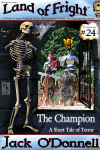 #24
The Champion – The arrogant star of a medieval renaissance re-enactment show learns the true meaning of humility.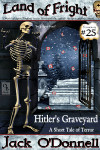 #25
Hitler's Graveyard – American soldiers in WWII uncover a nefarious Nazi plan to resurrect their dead heroes to rejoin the war.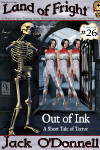 #26
Out of Ink – Colonists on a remote planet resort to desperate measures to ward off an attack from wild alien animals.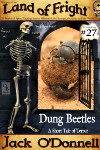 #27
Dung Beetles – Mutant dung beetles attack a family on a remote Pennsylvania highway. Yes, it's as disgusting as it sounds.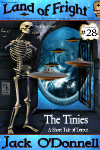 #28
The Tinies – A beleaguered office worker encounters a strange alien armada in the sub-basement of his office building.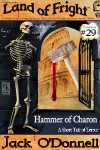 #29
Hammer of Charon – In ancient Rome, it is the duty of a special man to make sure gravely wounded gladiators are given a quick death after a gladiator fight. He serves his position quietly with honor. Until they try to take his hammer away from him…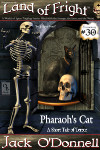 #30
Pharaoh's Cat – In ancient Egypt, the pharaoh is dying. His trusted advisors want his favorite cat to be buried with him. The cat has other plans…
Land of Fright™ Collection III