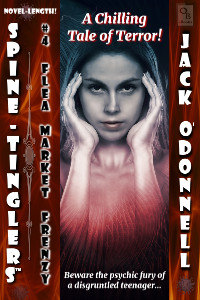 Flea Market Frenzy is now available on Amazon!
A dispirited and tyrannized COVID-19 survivor unleashes an explosive supernatural attack on the vendors and visitors in a flea market, giving demonic life to a deadly army of once-inanimate objects.
Beware the psychic fury of a disgruntled teenager!
The fourth story in the Spine-Tinglers series and the first novel-length Spine-Tinglers tale!